It is depressing when you start looking for tips for frugal living. But actually, saving money can be easier than you think.
The main thing is that you need to make a conscious decision to change your choices today. Don't think of it as depriving yourself. Instead, think that you're making better choices. Choices that will earn you savings which you can use for great things in the future.
Here are our Top 10 Tips for Frugal Living
Create a Meal Plan
Yes, this is one of those tips that always appears on sites telling you how to save money. And there is a reason for that. Although it seems a pain and somehow takes forever to do, it does actually work.
Decide on your own time frame. Want to do a month's plan? A week? A fortnight? The beauty is that you can choose. I wouldn't do much less than a week though.
There are things you can buy to help you if you don't think you can be organised enough. They vary from the cheap, and straightforward …
To the complex full of bells and whistles.
Decide what you will use. There is no point buying something that looks snazzy, in the hope it makes you more organised.
I actually use this book.
It is small so I can take it to work with me and plan my meals when I'm sitting on the train. It's also handy to keep a list of all the meals that I rotate through.
Have Your Shopping Delivered
This may sound a bit counter-intuitive as you are technically paying to have your shopping delivered. However, the savings really do outweigh the expenditure. This is one of those great little tips for frugal living that doesn't really seem to cut anything out.
You save time and money by not travelling to the supermarket.
You save money by not wandering through the supermarket and buying things you don't want.
You save money by not popping into one of our great European discount shops for a pint of milk, only to find yourself arriving home clutching a litre of mulled wine, a large Toblerone, a water butt and a chainsaw (and yes, I really did).
You can plan your shopping from the comfort of your own home and so will stick to your meal plan.
Start Tracking No Spend Days
It is so easy to get into the habit of spending money. And two or three pounds seems so insignificant. Try to stop just spending money. This is not bills, just shopping and the money you just seem to spend with little idea where it went.
If you start a habit tracker and start tracking the days you don't spend anything, you will become competitive with yourself. Aside from your nominated shopping day per week, try and reduce the spend on those other days. Yes, that does mean no expensive coffee. Or cake.
Invest in a Deep Freezer
When we are talking about tips for frugal living, this may seem like a big expense. But freezers aren't as expensive as they used to be, and they will start saving you money pretty much straight away. You can reduce the number of times you do grocery shopping and save overall costs by buying in bulk. Store tinned goods, pasta, rice, instant noodles, and non-perishable items in cupboards.
Keep meat and fish in the deep freezer. Vegetables and fruit last longer when they're kept in low-temperature storage. You may also opt for frozen veggies. I have started buying a lot of convenience frozen veggies. Chopped onions, chopped courgettes etc. It means you don't have to buy a bag of 25 onions, 5 of which are off when you want to make a chilli. You save on waste and no one actually likes peeling and chopping onions.
I do still buy the odd fresh onion if I want to eat raw onion like in a classic cheese and onion sandwich. But in cooking, I now use frozen. It also means you can bulk up your cooking by adding frozen veggies.
Stop Buying Sliced Meat
I have lost count of the number of times I have nipped into the shops to buy a packet of sliced ham. You come out the proud owner of roughly 3 pieces of meat and very little change from a fiver.
I have swapped to buying a joint of gammon and cooking that in my slow cooker. This tastes about a hundred times better than sliced meat and costs around the same for much more meat.
Bulk Buy Where You Can
There are many food items that you know you will use every week so buy the largest quantities that you can afford. As long as you have some safe to store it. After all, you wouldn't buy just one tin of tomatoes, would you? Even if you need a tin for a recipe, you would buy a pack of 4 because they are always something that can be used.
Buy pasta in as big a bag as you can get, rather than just 500 gms. Most supermarkets sell those great big sacks of rice now. If you buy a different item a month, you won't really notice the increase in price.
Buy Generic Meds
Every household has a stock of over-the-counter medicines. These medicines come in different brands, some expensive, others cheap.
People have this misconception that expensive brands are more effective. But expensive brands have the same active ingredients as generic brands, which you can buy at prices several times lower. Even prescription drugs have generic brands you should check out.
I buy generic headache tablets and hay fever tablets from our supermarket and have saved an absolute fortune.
Cleaning Shouldn't Be Expensive
Cleaning supplies are very expensive. However, you can clean really well using natural ingredients instead of harsh chemicals.
Think lemon juice, salt, vinegar, baking soda, and many more.
Read more about using the frugal cleaning materials you should already have.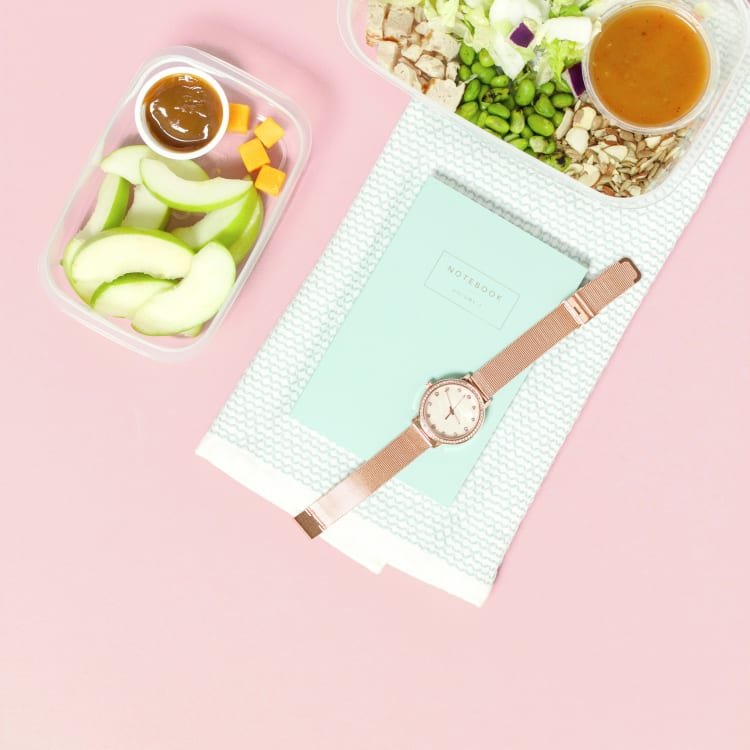 Batch Cooking Saves Time and Money
Some people do this absolutely religiously. They spend the weekend preparing meals and lunches for the week. I don't go to that level of detail at all.
I try a make 4 portions of each meal so I can freeze 2 portions. That means there is always some meal in case of a dinner emergency. I also make and freeze portions of soup for lunches. I know some people who make and freeze sandwiches, but I don't like the thought of that at all.
Grow What Food You Can Even if You Only Have a Balcony
Although dried herbs can be great, many fresh herbs really add an extra dimension to a meal. Even if you don't have a garden, try and grow some fresh herbs in your kitchen.
If you don't have a garden but would like to grow some veg, are you able to get an allotment? If not, you will be amazed by how much you can produce in only a small space. Start by growing herbs in a pot in the kitchen.
Even if you only have a very small garden, look at small fruit and veg that you can grow in containers. I actually prefer cherry tomatoes to normal tomatoes and these grow really well in a pot. You just need to be aware that they take a lot of watering.
Vertical gardening is a big thing too. If you don't have much space, what can you grow up the walls or fence panels?
(Bonus Extra) Evaluate Your Meal Choices
As a bonus addition to this top 10 list, start looking at what you eat.
You need to start working towards having a food budget. The easiest way is to look at what you are currently spending.
You may find out that some of the meals that you are cooking are actually quite expensive. Look at swapping these meals out of changing them to make them cheaper. Things like lamb chops, although lovely, are very expensive. So swap it for a cheaper cut of meat. It is fine to still have a steak on a Saturday but maybe look for a cheaper cut.
As I mentioned above, make your meals cheaper by bulking them up with veggies. If you are making a bolognese, you can hide many vegetables in it. Yes, it may not be a classic dish but it will go further.
Your Tips for Frugal Living
These are some quick and easy kitchen tips for frugal living that most people can achieve. Even if you can't do all of them, pick one and make a start. Aim to start one a month and then go from there.
Frugal living isn't all about feeding a family for £2 a day. To most people, frugal living is trying to save money where you can. Saving money to either pay some debts or to have a better life through home improvements, holidays, little treats etc. Don't think of it as wiping out what you currently do and starting again. Think of it as little tips to help you cut the corners off your spending and your time. And we all want slightly more money and definitely more time!
There are many many places that list tips for frugal living. These are mine that I have found work for me without too much hassle and hardship. But what are some of your tips that actually work? Let us know in the Comments section.